KeyW Announces Definitive Merger Agreement with Jacobs
Monday, 22. April 2019 13:00
HANOVER, Md., April 22, 2019 (GLOBE NEWSWIRE) -- The KeyW Holding Corporation (NASDAQ:KEYW) announced today that it has signed a definitive agreement and plan of merger (the "Merger Agreement") with Jacobs (NYSE: JEC)  and Atom Acquisition Sub, Inc., a newly created wholly owned indirect subsidiary of Jacobs ("Merger Sub"), to be acquired by Jacobs for $11.25 per share in cash. The transaction has an enterprise value, net of tax assets, of approximately $815 million, including an estimated $272 million of KeyW net debt.  The merger consideration represents a premium of 43% to KeyW's closing stock price on April 18, 2019.  KeyW is a leader in intelligence, cyber and mission IT and analytics in the intelligence and national security communities.

Pursuant to the terms of the Merger Agreement, Merger Sub will conduct an all-cash tender offer for 100% of KeyW's common stock (the "Offer") and, subject to the successful completion of the Offer, Merger Sub will merge with and into KeyW (the "Merger") resulting in KeyW becoming a wholly owned indirect subsidiary of Jacobs. The Merger Agreement was unanimously approved by the members of each company's Board of Directors voting on the transaction.
Under the terms of the Merger Agreement, Jacobs will commence the Offer as promptly as practicable. Any shares of KeyW common stock not tendered in the Offer will be acquired by Jacobs in the Merger and the holders thereof will be entitled to receive the per share merger consideration. The KeyW Board intends to recommend that KeyW shareholders tender their shares to Jacobs in the Offer.
"This transaction will propel KeyW's capabilities further and create new opportunities for research and development our customers need to enhance their national security and intelligence capabilities," said KeyW CEO and President Bill Weber. "With the currently strong federal funding scenario and KeyW's solid reputation in ISR, Cyber and Analytics services technologies, I believe combining with Jacobs will provide our customers a wide array of capabilities and services via a broad range of contracting vehicles."
"Cultural fit and exceptional shareholder value were of paramount importance in the selection criteria for partnership in KeyW's next chapter," said Weber.  "We believe that joining with Jacobs will enable KeyW's talented team to deliver even more innovative technologies and capabilities to customers."
Jacobs leads the global professional services sector delivering solutions for a more connected, sustainable world. With $15 billion in fiscal 2018 revenue and a talent force of more than 80,000, Jacobs provides a full spectrum of services including scientific, technical, professional and construction- and program-management for business, industrial, commercial, government and infrastructure sectors.
"Jacobs' global reach and proven track record executing large complex enterprise contracts provide a powerful platform to unleash KeyW's complementary rapid technology development," said Jacobs Chair and CEO Steve Demetriou. "We are positioned to further accelerate KeyW's success in leveraging its unique technical solutions and drive value creation for shareholders and customers alike, including a multi-billion-dollar space opportunity delivering next generation intelligence and analytics solutions. Given the compelling fit of Jacobs' capabilities and contract execution expertise with KeyW's differentiated, mission driven technology, we are optimistic that we can drive strong double-digit adjusted EBITDA growth well into the future."
The closing of the transaction is subject to KeyW shareholders validly tendering more than 50% of the outstanding shares of KeyW common stock prior to the expiration of the Offer. Following the successful closing of the Offer, Jacobs will acquire any remaining shares of KeyW common stock not tendered in the Offer through a second-step merger at the same per share merger consideration. The closing of the transaction is also subject to customary closing conditions and approvals, including receipt of regulatory approval and is expected to be completed by August 31, 2019.
Guggenheim Securities, LLC served as the exclusive financial advisor to KeyW.  Weil, Gotshal & Manges LLP served as external legal counsel to KeyW. Fried, Frank, Harris, Shriver & Jacobson LLP is serving as external legal counsel to Jacobs and Barclays is serving as its exclusive financial advisor.
Cautionary Notes on Forward Looking Statements
The matters discussed in this communication may constitute forward-looking statements. These statements involve known and unknown risks, uncertainties, and other factors that may cause our actual results, activity levels, performance or achievements to be materially different from any future results, activity levels, performance or achievements expressed or implied by such forward-looking statements. In some cases, you can identify these statements by forward-looking words such as "could", "expect", "estimate", "may", "potential", "will", and "would", or similar words. You should read statements that contain these words carefully because they discuss our future expectations, contain projections of our future results of operations or of our financial position, or state other forward-looking information. There may be events in the future that we are not able to predict or control accurately, and numerous factors may cause events, our results of operations, financial performance, achievements, or industry performance, to differ materially from those reflected in the forward-looking statements.
In addition to factors previously disclosed in KeyW Holding Corporation's ("KeyW") reports filed with securities regulators in the United States and those identified elsewhere in this communication, the following factors, among others, could cause actual results to differ materially from forward-looking statements and information or historical performance: the occurrence of any event, change or other circumstances that could give rise to the right of one or both of KeyW and Jacobs ("Jacobs") to terminate the definitive merger agreement between KeyW and Jacobs; the outcome of any legal proceedings that may be instituted against KeyW, Jacobs or their respective shareholders or directors; the ability to obtain regulatory approvals and meet other conditions to the consummation of the tender offer and the other conditions set forth in the merger agreement, including the risk that regulatory approvals required for the merger are not obtained or are obtained subject to conditions that are not anticipated or that are material and adverse to KeyW's business; a delay in closing the merger; business disruptions from the proposed tender offer and merger that will harm KeyW's business, including current plans and operations; potential adverse reactions or changes to business relationships resulting from the announcement or completion of the tender offer or merger; certain restrictions during the pendency of the tender offer or merger that may impact KeyW's ability to pursue certain business opportunities or strategic transactions; the ability of KeyW to retain and hire key personnel; and the business, economic and political conditions in the sectors in which KeyW operates.  For a more detailed discussion of these factors, also see the information under the captions "Risk Factors" and "Management's Discussion and Analysis of Financial Condition and Results of Operations" in KeyW's most recent report on Form 10-K for the year ended December 31, 2018, and in each case any material updates to these factors contained in any of KeyW's future filings.
As for the forward-looking statements and information that relate to future financial results and other projections, actual results will be different due to the inherent uncertainties of estimates, forecasts and projections and may be better or worse than projected and such differences could be material. Given these uncertainties, you should not place undue reliance on these forward-looking statements, which apply only as of the date of this communication. Subsequent events and developments may cause our views to change. While we may elect to update the forward-looking statements at some point in the future, we specifically disclaim any obligation to do so.  Annualized, pro forma, projected and estimated numbers are used for illustrative purpose only, are not forecasts and may not reflect actual results.
Additional Information and Where to Find It
The Offer for the outstanding shares of KeyW referenced in this press release has not yet commenced.  This announcement is for informational purposes only and is neither an offer to purchase nor a solicitation of an offer to sell shares of KeyW, nor is it a substitute for the tender offer materials that Jacobs and Atom Acquisition Sub, Inc. ("Purchaser") will file with the U.S. Securities and Exchange Commission (the "SEC") upon commencement of the Offer.  At the time the Offer is commenced, Jacobs and Purchaser will file tender offer materials on Schedule TO, and KeyW will file a Solicitation/Recommendation Statement on Schedule 14D-9 with the SEC with respect to the Offer. THE OFFER MATERIALS (INCLUDING AN OFFER TO PURCHASE, A RELATED LETTER OF TRANSMITTAL AND CERTAIN OTHER TENDER OFFER DOCUMENTS) AND THE SOLICITATION/RECOMMENDATION STATEMENT WILL CONTAIN IMPORTANT INFORMATION.  HOLDERS OF SHARES OF KEYW COMMON STOCK ARE URGED TO READ THESE DOCUMENTS WHEN THEY BECOME AVAILABLE BECAUSE THEY WILL CONTAIN IMPORTANT INFORMATION THAT HOLDERS OF KEYW COMMON STOCK SHOULD CONSIDER BEFORE MAKING ANY DECISION REGARDING TENDERING THEIR SHARES.  The Offer to Purchase, the related Letter of Transmittal and certain other tender offer documents, as well as the Solicitation/Recommendation Statement, will be made available to all holders of shares of KeyW at no expense to them. In addition, KeyW and Jacobs file annual, quarterly and special reports and other information with the SEC.
Investors and security holders may obtain free copies of the tender offer materials and the Solicitation/Recommendation Statement (when available) and other documents filed with the SEC by KeyW or Jacobs through the website maintained by the SEC at http://www.sec.gov, KeyW's website at keywcorp.com or Jacobs's website at Jacobs.com. In addition, the documents (when available) may be obtained free of charge by contacting the investor relations department of KeyW or Jacobs.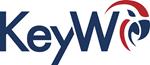 Related Links: 
Author:
Copyright GlobeNewswire, Inc. 2016. All rights reserved.
You can register yourself on the website to receive press releases directly via e-mail to your own e-mail account.