| | | |
| --- | --- | --- |
| | Prebiotic Chicory Root Fiber Maintains Microbiota Balance in Children – Even Following Antibiotic Treatment | |
Tuesday, 30. April 2019 15:00
PARSIPPANY, N.J., April 30, 2019 (GLOBE NEWSWIRE) -- A new study1 demonstrates that daily consumption of chicory root fiber in children aged 3 to 6 years, can keep the level of bifidobacteria higher and more stable, even during antibiotic treatment.

The study, conducted by Prof Tamàs Decsi, University of Pécs, Department of Paediatrics, Clinical Center of the University of Pécs, Medical School in Hungary, is the first of its kind to provide an in-depth investigation into the effect of prebiotic chicory root fiber supplementation on the gut microbiota composition of children aged 3 to 6 years, including those undertaking antibiotic treatment.
Anke Sentko, Vice President Regulatory Affairs and Nutrition Communication at BENEO, commented, "Young children are particularly susceptible to infectious diseases during the winter months that often need to be treated with antibiotics, which are known to significantly damage the microbiota. This kind of early disturbance of the microbiota composition can create an imbalance in the gut which may affect health in later years."
Using state-of-the-art methodology and a randomized, double-blind, parallel, placebo-controlled trial, the study examined the supplementation of 6g chicory root fiber (composition of Orafti® Inulin and Orafti® Oligofructose), using maltodextrin as the control, among 258 healthy children aged 3 to 6 years, over a 24-week period during the winter. 
The findings showed that regular consumption of prebiotic chicory root fiber keeps the level of beneficial bifidobacteria higher and more stable, reducing the antibiotic-induced disturbances of the microbiota composition. In general, the children undergoing antibiotic treatment showed a reduction of microbiota, including bifidobacteria. However, those children also receiving the prebiotic supplementation demonstrated a significantly higher presence of bifidobacteria versus the control. 
The results build on a previous publication2 which demonstrated significantly reduced fibril episodes and sinusitis cases resulting from prebiotic chicory root fiber supplementation in young children, aged between 3 and 6 years old.
"The recently published results prove that prebiotic chicory root fiber intake selectively increases beneficial bifidobacteria in children aged 3 to 6 years old. Even under antibiotic treatment, their microbiota is more stable and balanced. Enriching a child's nutrition with prebiotic chicory root fiber (inulin and oligofructose) is an easy and tasty way to boost their inner defense by supporting their beneficial bacteria," Sentko added. 
Inulin and oligofructose are the only plant-based prebiotics clinically proven. There is a wealth of research supporting the beneficial impact of BENEO's prebiotic chicory root fibers in promoting good bacteria in the gut and creating a more favorable environment in the large intestine. These fibers are the preferred nutrients for beneficial gut bacteria and therefore encourage positive modulation of the microbiota composition to take place.
For further information on BENEO and its ingredients, please visit: www.beneo.com and www.beneonews.com or follow BENEO on Twitter: @_BENEO or LinkedIn: www.linkedin.com/company/beneo
The BENEO-Institute is an organization which brings together BENEO's expertise from Nutrition Science and Legislation teams. It acts as an advisory body for customers and partners reaching from ingredient approval, physiological effects and nutritional composition to communication and labeling. The key nutritional topics of the BENEO-Institute's work include weight management, digestive health, bone health, physical and mental performance, the effects of a low glycemic diet as well as dental health.
The BENEO-Institute facilitates access to the latest scientific research and knowledge throughout all nutritional and regulatory topics related to BENEO ingredients. It provides BENEO customers and partners with substantiated guidance for some of the most critical questions in the food industry. BENEO is a division of the Südzucker Group that employs more than 1,000 people and has production units in Belgium, Chile, Germany and Italy.
www.BENEO.com
www.BENEOnews.com
For further press information, please contact:
Dawn Fontaine at Ripple Effect Communications
Tel: +1 617-536-8887
Email: dawn@rippleeffectpr.com
For further information please contact:
Claudia Meissner, Head of Corporate Communication, BENEO
Maximilianstraße 10, 68165 Mannheim, Germany
Phone:  +49 621 421-148
Fax:    +49 621 421-160
Email: Claudia.Meissner@beneo.com
1 Soldi et al (2019): Prebiotic supplementation over a cold season and during antibiotic treatment specifically modulates the gut microbiota composition of 3-6 year-old children; Benef Microbes. 2019 Feb 19:1-12. doi: 10.3920/BM2018.0116. [Epub ahead of print] https://www.ncbi.nlm.nih.gov/pubmed/30776899
2 Lohner et al (2018): Inulin-Type Fructan Supplementation of 3- to 6-Year-Old Children Is Associated with Higher Fecal Bifidobacterium Concentrations and Fewer Febrile Episodes Requiring Medical Attention;  J Nutr. 2018 Aug 1;148(8):1300-1308. doi: 10.1093/jn/nxy120.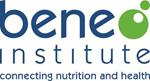 Related Links: 
Author:
Copyright GlobeNewswire, Inc. 2016. All rights reserved.
You can register yourself on the website to receive press releases directly via e-mail to your own e-mail account.